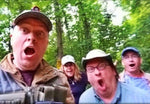 Much of the focus in Bigfoot research is on the creature itself. I believe the key to understanding the mystery behind Bigfoot is understanding the interactions that take place with humans.
---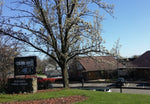 We had arrived at the Salt Fork State Park lodge around 11am Saturday March 19th, 2013.
---
I remember my first time, we all do. There I was laying outside on a just warm enough summer evening.